movement.
bodywork.
education.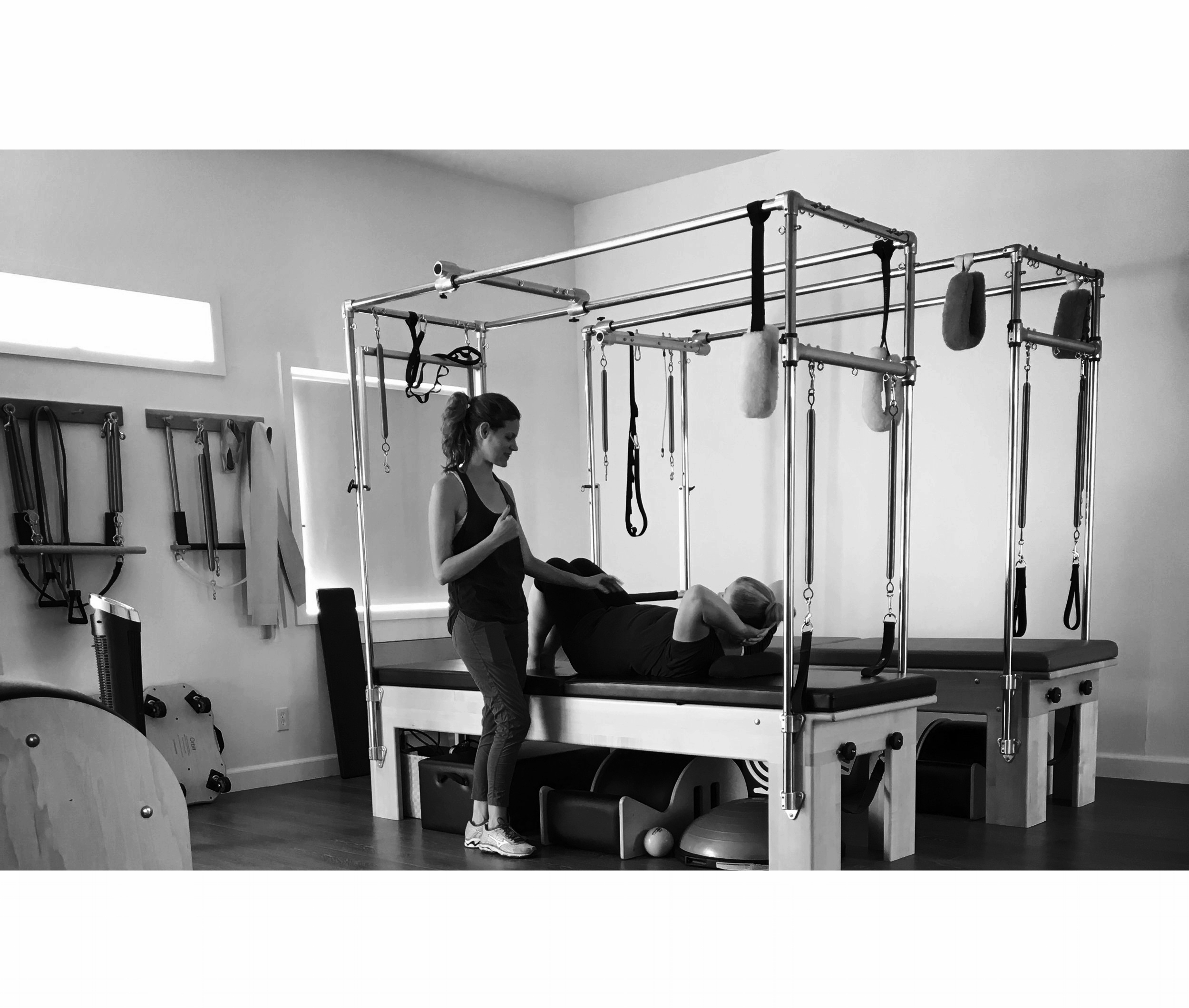 We believe movement is the ultimate form of self-care, and that the world will be a better place when more people are happy and healthy inside their bodies.
Anatomie Studio was founded to fill the gap between strong classical Pilates instruction and contemporary strength-training techniques. As exercise science evolves, it becomes imperative for fitness professionals to stay educated and pass new information and programming on to clients. Pilates is a proven method of safe and effective strength training, and we stay true to those roots while adding our enhanced knowledge of shoulder and hip mechanics to functional movements you do in your daily activities. Imagine how great it will feel to have confidence in your body's strength and flexibility - you might experience less pain, you could climb stairs without getting out of breath, your would see your other athletic activities get better, or you might have more energy to keep up with friends and family.
Our integrated and holistic approach to working out means that you will move better, feel better, and live better.
Unlock Your Potential
Join a health & wellness community that is passionate, determined, and supportive. Whether you're looking for better strength, healthy and functional joints, improved energy, increased athletic performance, or injury/pain rehabilitation, we've got exactly what you need.
Try Us Out
We understand trying new things can be a little bit intimidating, so we have created options to put you at ease!
-Complimentary Consultation
Free 45-minute session to see what Pilates-based conditioning can do for your body.
-New Client Package
3 private sessions: $300. (One-time use valid for new Anatomie Studio clients only, and can be purchased after the Complimentary Consultation).
Personal Training & Classes
Get the best results of your life with private, personalized instruction. We offer monthly memberships instead of bulky packages to make it easy for you to schedule in your workouts like any other important appointment!
-Private Sessions
-Duet Sessions
-Semi-Private (up to 3) Sessions
-Small Group Pilates Mat and Yoga Classes (contact us to add a new class time)
Workshops & Events
We offer a full calendar of restorative practices, complementary holistic services, and continuing education workshops and events to deepen your understanding of movement, self-care, and energy, and how they are intertwined. Open to anyone interested.
-Monthly Sound Baths
-Nutrition Workshops
-Movement Exploration Seminars
-Holistic Lifestyle Trainings
"Physical fitness is the first requisite of happiness."
— Joseph Pilates